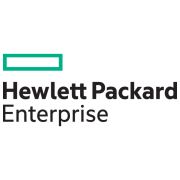 Make Hybrid IT Simple
Bring new speed to your business with software-defined infrastructure and simplified hybrid cloud management.


Power the Intelligent Edge
Solutions that deliver great user experience, collect and analyze data for greater insights, and drive new capabilities at the Intelligent Edge.


Solve Problems Before They Impact Your Business
Make all-flash and hybrid storage easier to use with built-in intelligence.
 
 
---

Seamless Hybrid Operations
Many existing applications can move fast to cloud. In most cases, however, organizations will need to manage multiple environments. Rather than piece together a custom solution, professionals can turn to Windows Server 2019 and existing skills and knowledge to extend datacenters to the cloud. Plus, they can use the same technologies to manage and secure it all.


Enhanced Security
Privacy and compliance concerns are some reasons organizations choose to keep data on-premises. Safeguard intellectual assets with enhanced protections made possible by Microsoft's annual security investment of $1 billion and broader support for Linux.


Faster App Innovation
Container technologies in Windows Server 2019 help IT pros and developers collaborate as part of a DevOps approach to deliver applications faster. You can also deliver container benefits to existing apps with minimal code changes by moving apps from virtual machines to containers.
 
 
---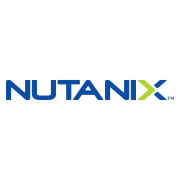 Virtualization & Cloud
Bring the agility of the public cloud with the control and security of on-prem infrastructure. Nutanix Virtualization and Cloud solutions simplify datacenter operations, improve service delivery, and enable cloud initiatives.


Virtual Desktop Infrastructure (VDI)
Organizations today aspire to provide their end-users with fast and seamless access to apps and data, whether through virtual desktop infrastructure (VDI) or end-user computing (EUC).


Remote & Branch Office
Lower IT infrastructure cost, complexity, and the need for specialized personnel in remote and edge sites as you run all of a branch office's local applications, virtual desktops, and services securely on a single, hyperconverged platform.
 
 
---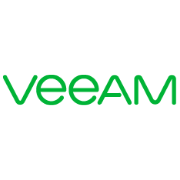 Availability For Any App, Any Data, Across Any Cloud
Veeam Availability Suite delivers Availability for ALL workloads — virtual, physical and cloud — from a single management console. Veeam helps organizations meet today's service-level and data center Availability objectives for the growing enterprise. Veeam Availability Suite is the premier solution providing the superior data protection capabilities of Veeam Backup & Replication paired with the advanced monitoring and reporting of Veeam ONE for holistic coverage of all workloads.


Veeam Backup & Replication
Delivers Hyper‑Availability through industry-leading backup, restore and replication functionality for ALL physical, cloud-based, and virtual workloads (including VMware vSphere and Microsoft Hyper-V), from a single management console.


Veeam ONE
Veeam ONE provides complete visibility into your entire IT environment, including virtual, physical and cloud-based workloads.
 
 
---